---
SIMPLIFY YOUR SKINCARE
Say goodbye to peach fuzz and blemishes, and hello to smooth skin. Our beauty tools will enhance your complexion for a flawless appearance.
NOTE: Always use these tools on clean and moisturized skin.
---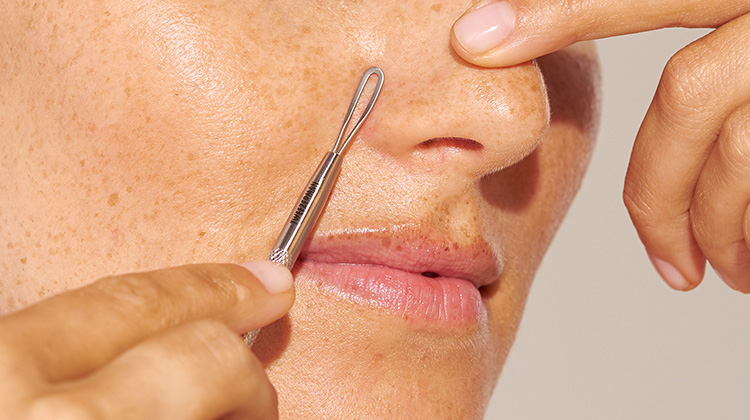 ---
1. REMOVE BLACKHEADS & WHITEHEADS
Our Skin Care Tool cleanses your pores without damaging skin. Wash face with warm water to open pores and remove makeup. Wait until whiteheads have broken open to gently glide the long, flat loop to remove the blemish. Use the angled wire to gently press out blackheads.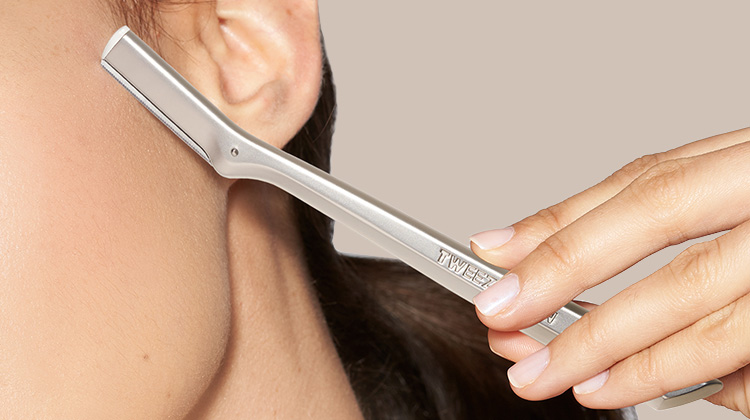 ---
2. GENTLY EXFOLIATE & REMOVE PEACH FUZZ
Use the Facial Razor by holding the blade at an angle and apply short, feathery strokes downward with light pressure. Finish by rinsing face and apply moisturizer to avoid drying. Facial Razor comes with a year's supply of replacement blades.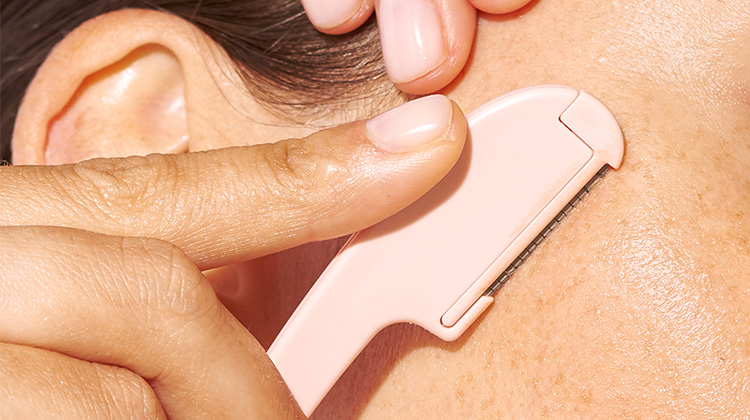 ---
3. REMOVE PEACH FUZZ ON-THE-GO
Looking for a great option for travel? Choose the Prep & Plane which is compact and can fit in any travel bag. Use as you would the facial razor.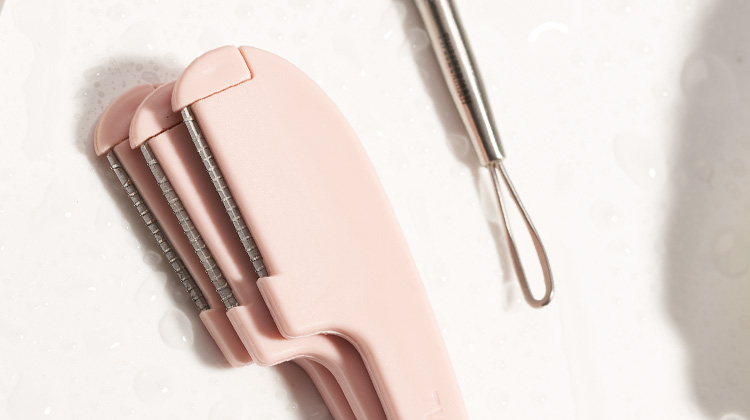 ---
4. KEEP YOUR TOOLS CLEAN & DURABLE
Don't forget to sanitize your tools before and after each use. Simply wipe them with an alcohol wipe. This will ensure cleanliness whether using the tools on yourself or if you choose to take them to your next salon visit.
---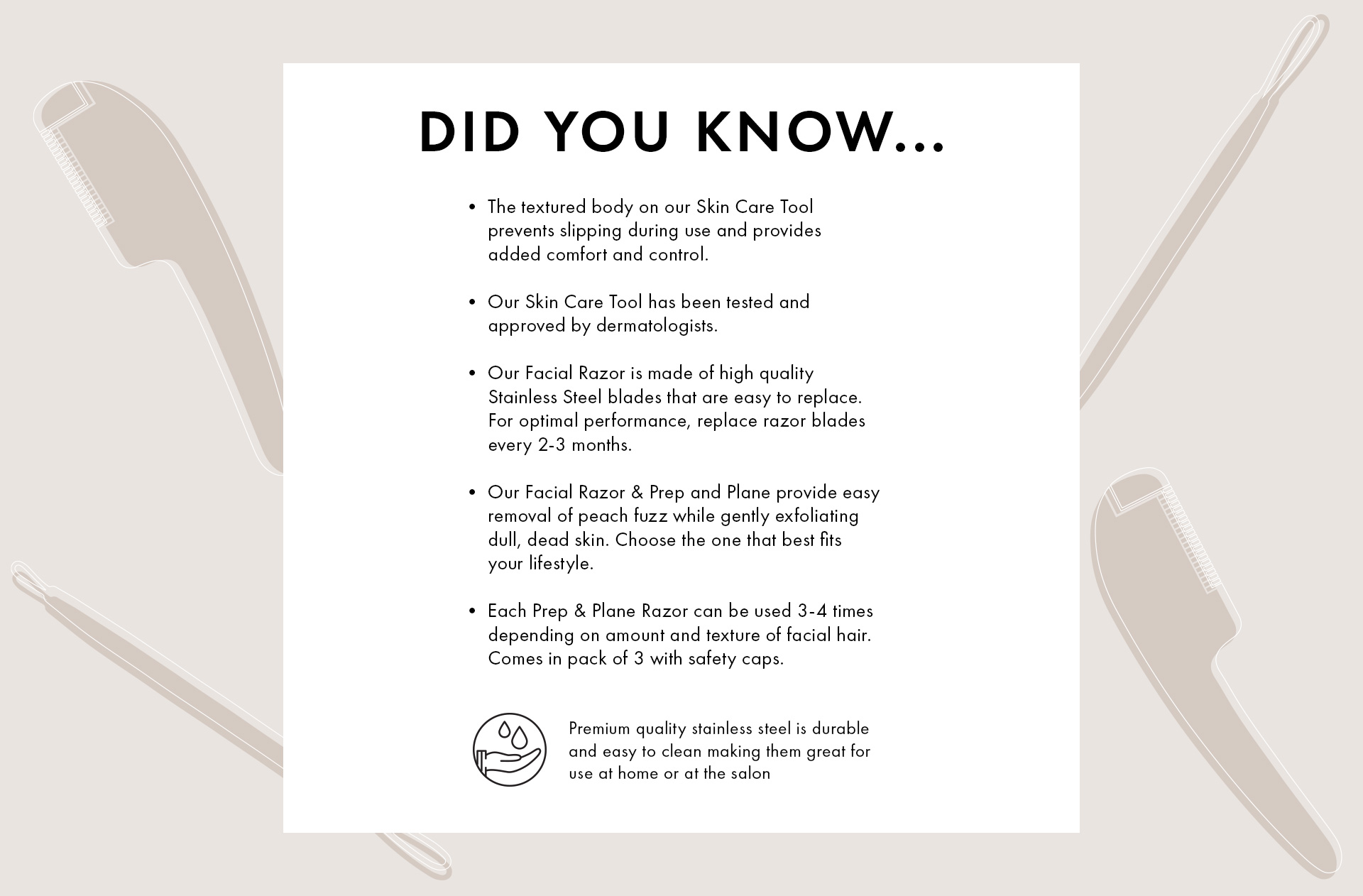 ---
4 MISTAKES YOU ARE MAKING DURING YOUR SKINCARE ROUTINE
---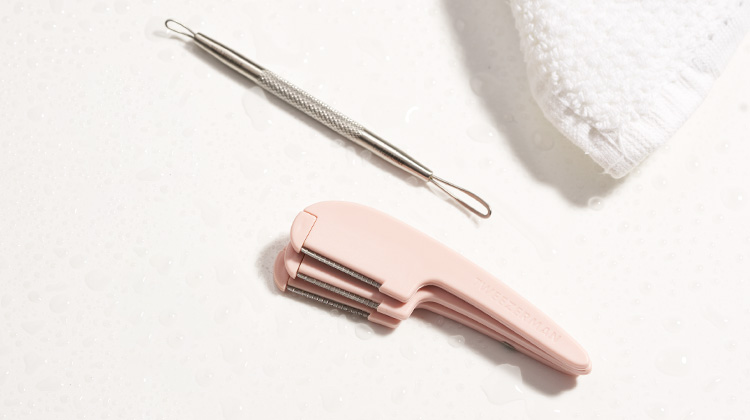 1. YOU LEAVE MAKEUP ON WHEN GROOMING
Cleanse skin prior to any skincare routine. This will prevent any bacteria from being pushed into your pores and it will prevent infection.
---
---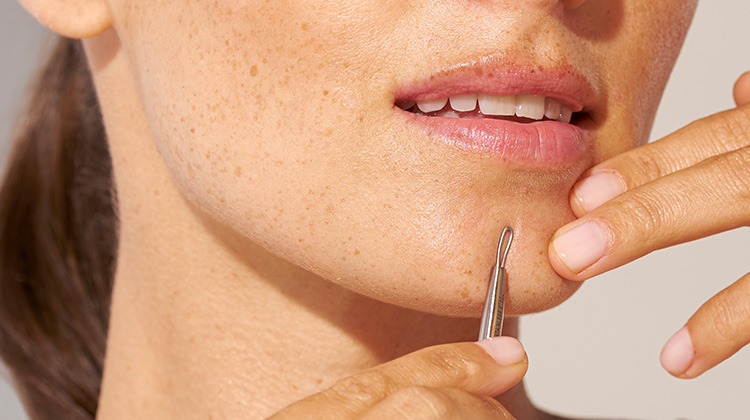 2. YOU ARE NOT CLEANSING PORES REGULARLY
Clean your pores by gliding the flat end of the Skincare Tool along your skin to remove dirt and debris. This will allow oxygen to pass through your skin and will result in better absorption of moisturizing products.
---
---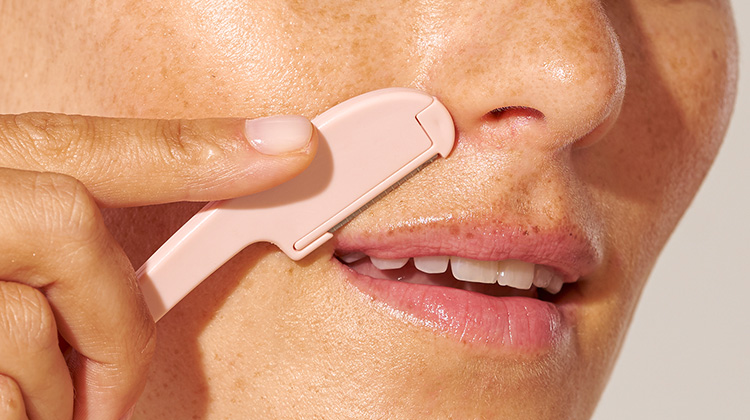 3. YOU THINK REMOVING PEACH FUZZ FROM YOUR FACE WILL CAUSE THE HAIR TO GROW BACK THICKER AND DARKER
Removing peach fuzz with the proper tools will give you a smooth complexion for flawless makeup application. Hair will not grow back darker, in fact it will grow back as peach fuzz, just as it was prior to removal.
---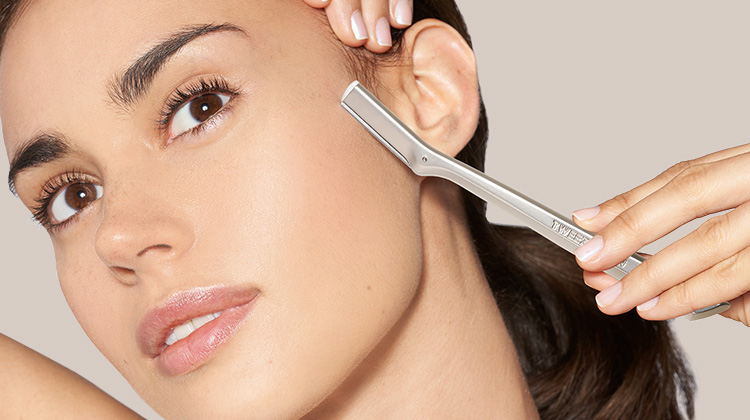 4. YOU BELIEVE FACIAL RAZORS ARE TOO SHARP FOR YOUR FACE
Make sure to lightly squeeze the curler handles to create a long-lasting curl. Release the handles prior to removing lashes to ensure that you won't pull or tug your lashes.
---