---
4 STEPS FOR A FLAWLESS CURL
Lift, curl, define and separate lashes for lasting results... these beauty tools are better together.
NOTE: Always use your curler before applying mascara.
---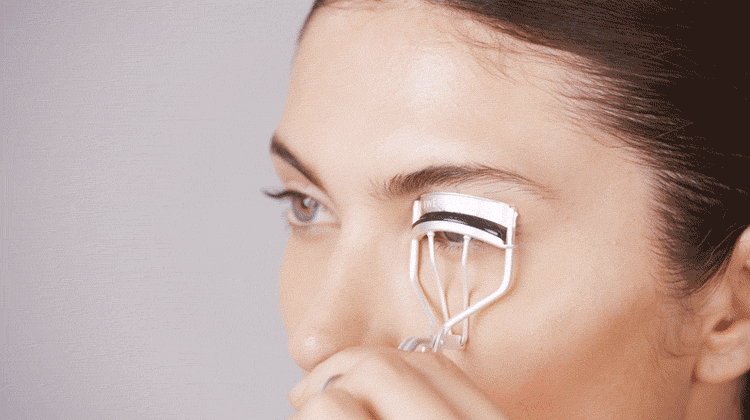 ---
1.Open the curler handles, center the curler pad against the base of your lashes. Lightly squeeze the handles of the curler a couple of times, then slowly move the curler up to the center of your lashes and squeeze for a full-fanned lash look!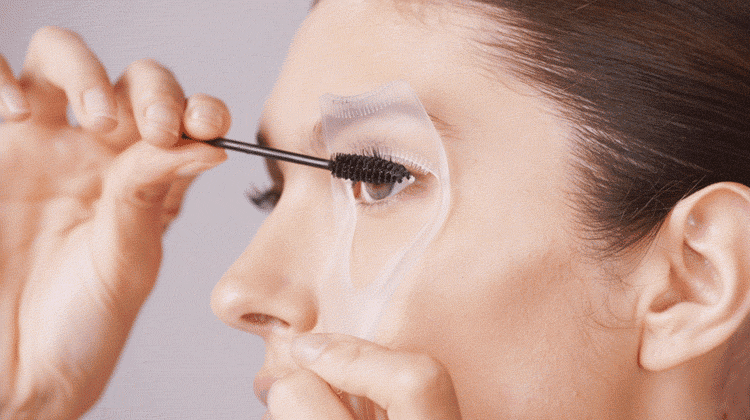 ---
2. Position your eye aligned with the opening of the Lash Guard & Comb. Apply mascara to top lashes by holding the top edge of the opening against the top eye lid and lash line.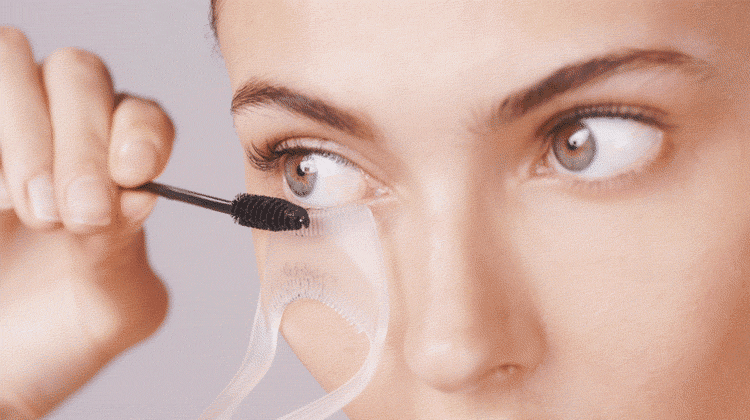 ---
3. Position the bottom edge of opening aligned against lower lash line to apply mascara to lower lashes. Apply mascara starting at base of lashes near guide edge and moving upward and out to end of lashes.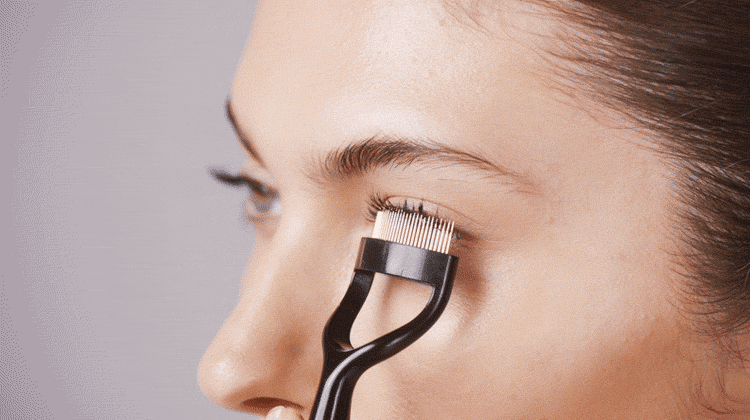 ---
4. To remove excess mascara and prevent clumping, use your favorite lashcomb to glide through lashes and clean up mascara. Make sure mascara is still wet before combing with lashcombs.
---
MEET YOUR PERFECT MATCH: Every eye shape is different, so why should your lash tools be one size fits all? Our Curl 60° and Curl 38° lash curlers and combs are designed to fit different eye shapes to perfectly define your lashes. Here is a guide to identifying your eye shape and selecting the right lash tools for you:
---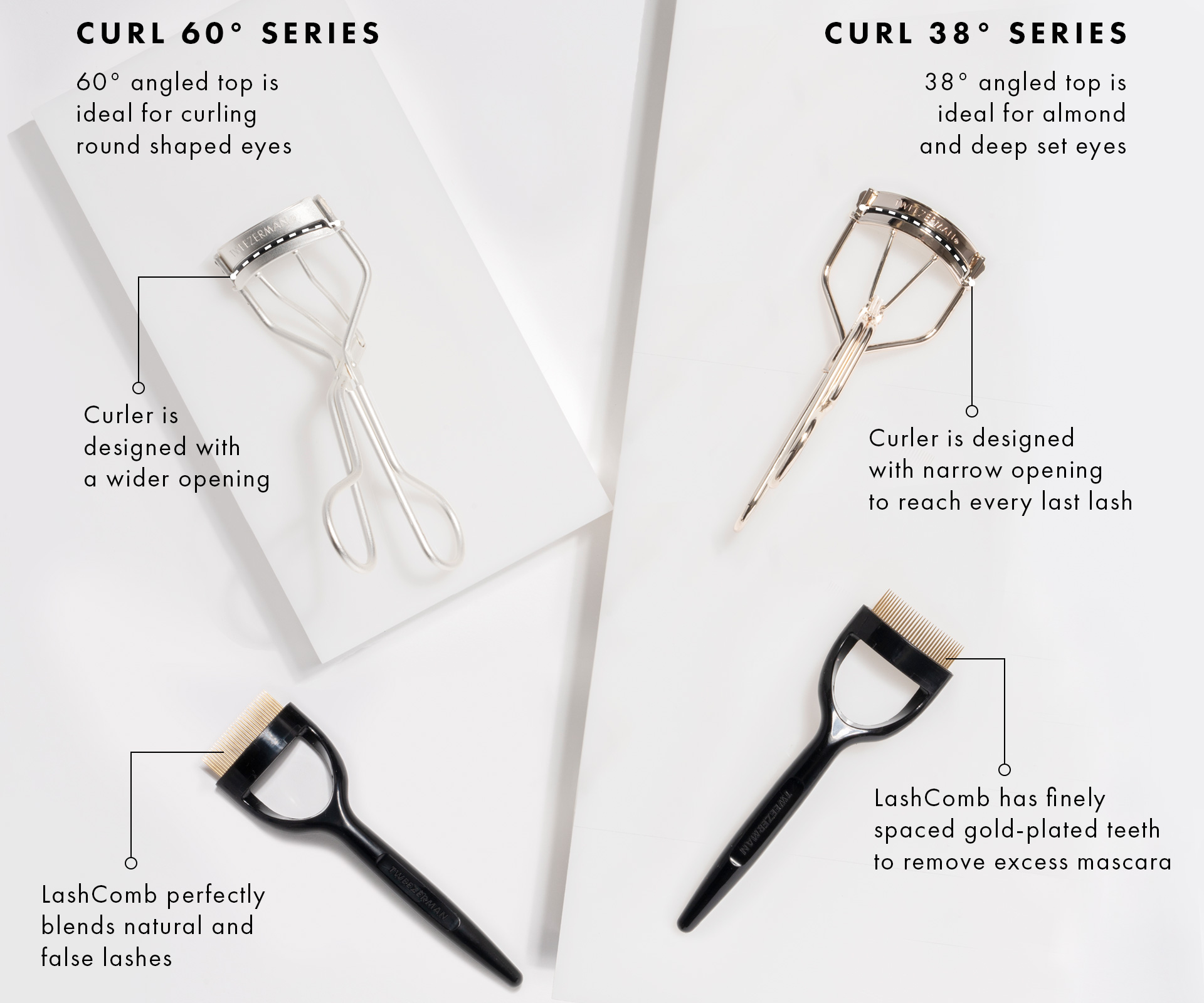 ---
5 MISTAKES YOU ARE MAKING DURING YOUR LASH ROUTINE
---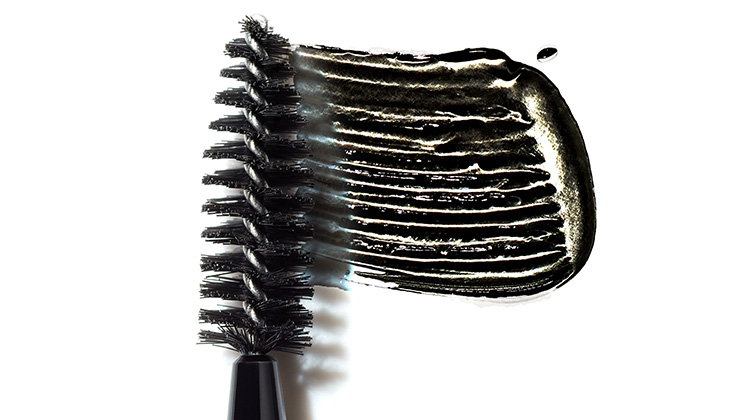 ---
---
1. YOU ARE CURLING YOUR LASHES AFTER APPLYING MASCARA
Apply mascara after curling your lashes to ensure your curler won't stick to your lashes in the curling process, your mascara will also be better defined.
---
---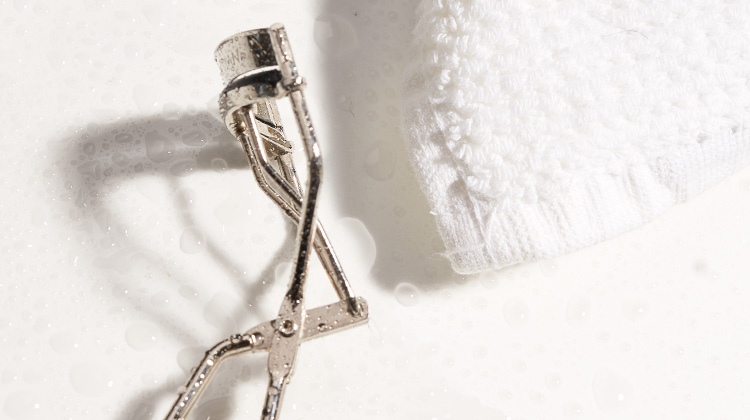 ---
2. YOU ARE USING A DIRTY CURLER
Your curler goes near your eye and cleaning it with an alcohol wipe after every use is important to protect your eyes from unnecessary bacteria.
---
---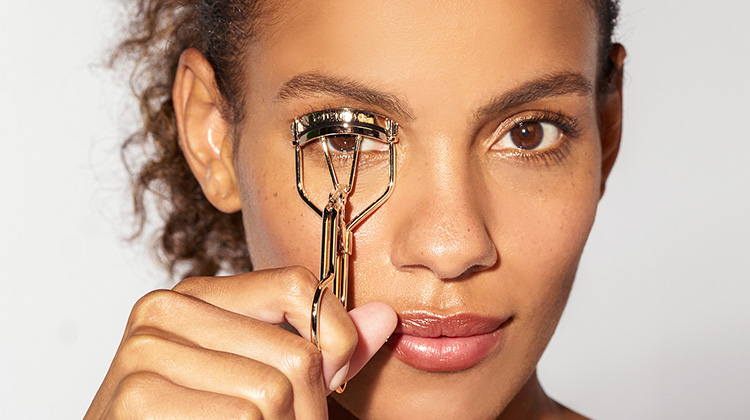 3. YOU ARE PINCHING YOUR SKIN WHILE CURLING YOUR LASHES
You are likely using a curler that doesn't properly fit your eye shape. The proper curler will prevent pinching and also ensure every lash fits into the curler so no lash goes uncurled.
---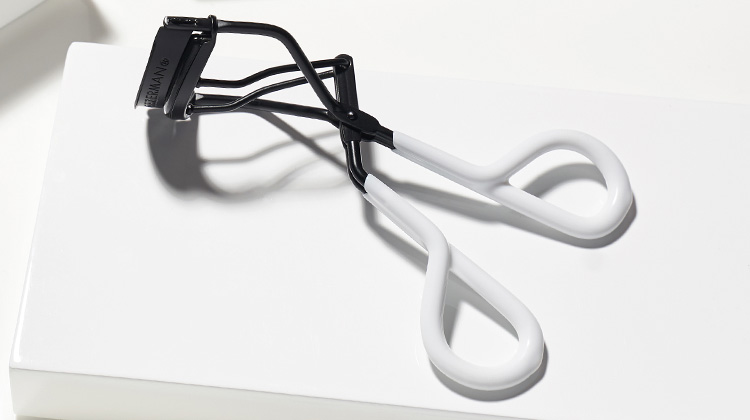 4. YOU ARE APPLYING TOO MUCH PRESSURE TO YOUR LASHES
Make sure to lightly squeeze the curler handles to create a long-lasting curl. Release the handles prior to removing lashes to ensure that you won't pull or tug your lashes.
---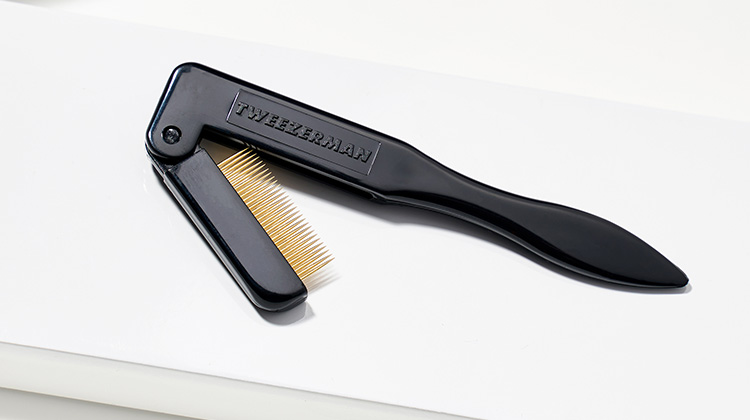 5. YOU ARE USING YOUR FOLDING ILASHCOMB WITH DRY MASCARA
It is important to use our Folding iLashcomb while your mascara is still wet, this allows the teeth of the comb to easily glide through to separate and define your lashes.
---