"Brows can be a striking feature when you have fair skin and dark hair."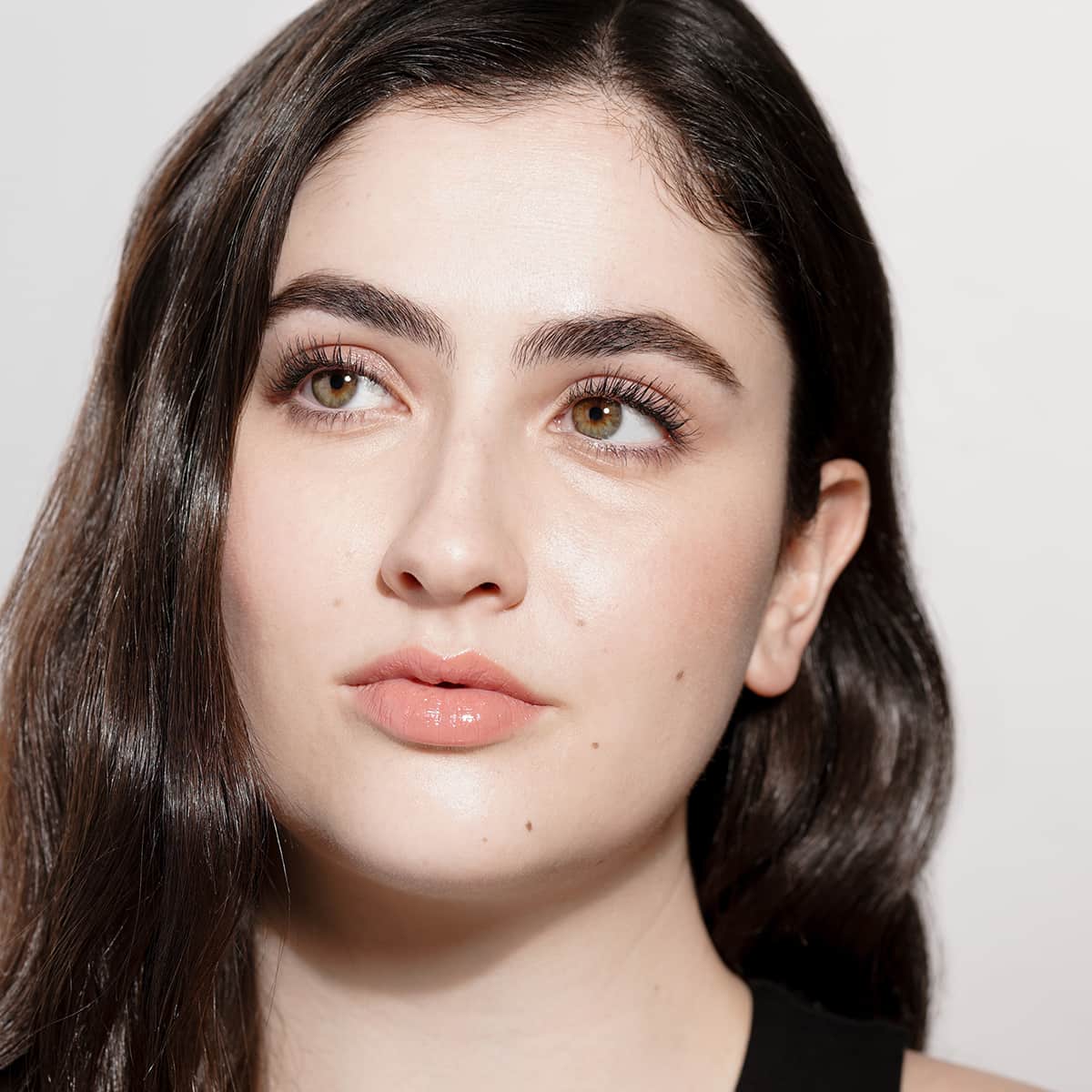 Shortly after I was diagnosed with an underactive thyroid, I found that I was losing a lot of hair, causing my brows to become patchy. From that point forward, I stopped waxing and started to let my brows grow back in. To keep them groomed, I now tweeze my own brows so that I am in control of how much hair is removed and I don't have to worry about losing the shape and fullness that I love.
---
MELAINA RECOMMENDS:
"The Slant Tweezer is a staple in my makeup bag and the one tool I use every week. I love a groomed brow look so the Slant Tweezer provides the clean-up I need on a weekly basis."
MELAINA RECOMMENDS:
"I use the Brow Shaping Scissors & Brush once a month to trim hairs that grow outside of my natural brow shape. The handle and tips of these scissors ensure that I'm in control and only trimming unwanted hair."
---