AT HOME WITH THE TWEEZERMAN TEAM: MEN'S EDITION
The Tweezerman team share their go-to tools for staying groomed and
what they're doing to have fun during quarantine.
---
EDWIN
Sr. Human Resources Generalist
EDWIN'S GO-TO GROOMING TOOL
My go-to tool is the Essential Grooming Kit. I keep one at home and one in my car because it has everything I need to maintain groomed nails. My favorite item from this kit is the Multi-Use Nail Tool. It's perfect for cleaning under the nails after yard work which I've been doing plenty of during quarantine.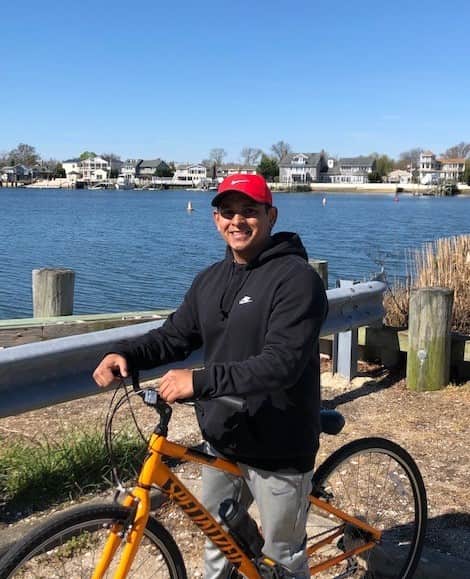 WHAT EDWIN'S DOING FOR FUN
Exercising regularly has helped me to stay healthy; both mentally and physically. I don't have my typical morning or afternoon commute, so I have put that time back in my day to guarantee I get some sort of physical activity. I also have a long list of shows that I am currently watching which provides an escape from the day-to-day.
---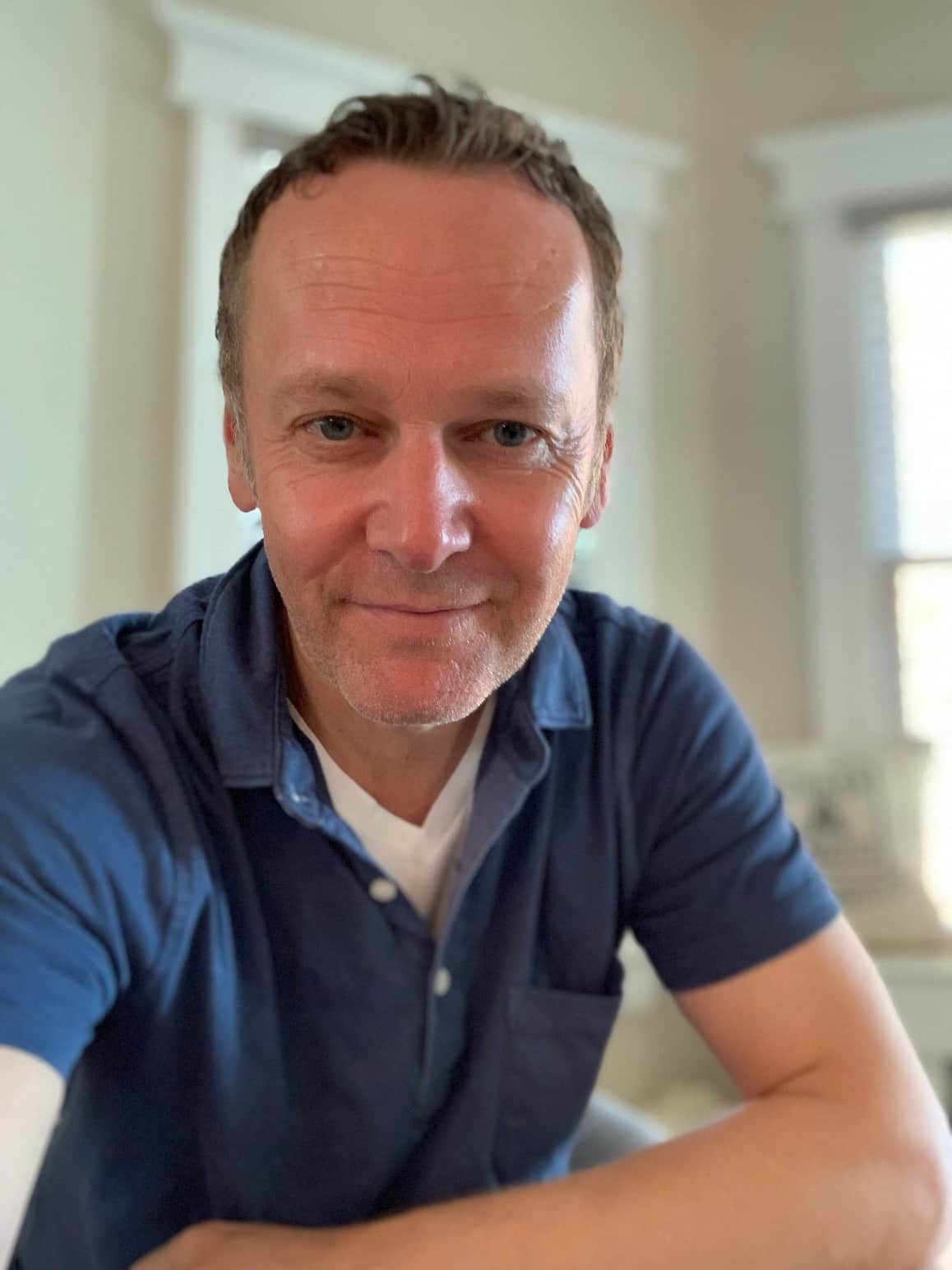 JUERGEN'S GO-TO GROOMING TOOL
The Precision Grip Fingernail Clipper is an essential tool in my grooming routine since I've been staying home. I may not be leaving the house often but it's important that I keep my nails short, groomed and clean. The sharp blades of the clipper are so effective that I typically don't have to file my nails afterwards.
WHAT JUERGEN'S DOING FOR FUN
I love cooking and I am the cook in the family. For me, it is a relaxing hobby with an instant reward. It's been really nice to have three family meals together which is not normally the case having a busy, almost teenage boy in the house. My family and I have also been playing cards and other games; a nice alternative to Netflix and my son Leo's Xbox.
---
JAMIE
Consumer Experience Specialist
JAMIE'S GO-TO GROOMING TOOL
The Ingrown Hair/Splintertweeze is by far my most used and favorite tool of all. I like to maintain my beard and shape it regularly. Like most men, there are a few spots on my neck and face where I can always count on an ingrown hair to appear. This tool has perfect tips for grabbing even the peskiest of ingrown hairs. The shape of the body makes it easy to hold and contours nicely to my hand and fingers.
WHAT JAMIE'S DOING FOR FUN
Quarantine has helped me reignite some lost hobbies and has provided that much needed "me time." Most days I am catching up with my friends, playing video games or sitting behind my laptop making music. My family and I have been doing virtual trivia nights for prizes and although I have not won yet, I feel my day is coming. I think during this time it's important to be grateful for the little things and to focus on the glass being half full, like my family dog Daisy…who has LOVED this.
---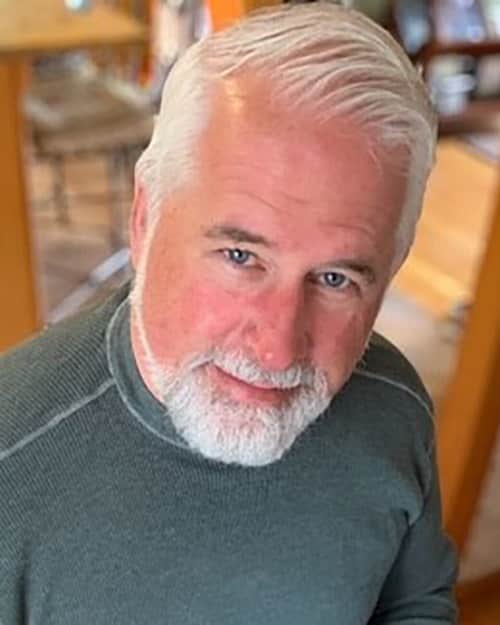 ROB
Sr. Director of Sales
ROB'S GO-TO GROOMING TOOL
As never having had the opportunity to grow a beard before, working from home has afforded me that chance. Like anything else, it requires some maintenance and I quickly found out that not any "tool in the drawer" will do (do not use regular scissors or nail scissors, trust me). To trim your beard, you need to know that this is a delicate and precise activity. The Facial Hair Scissors are designed to allow for the dexterous hand movements you need to trim your beard. These scissors have been a must-have for those hard to reach places and perfect trimming with no pulling or grabbing.
WHAT ROB'S DOING FOR FUN
Now that the weather is starting to warm up (finally!), it has been nice to get outside to take walks, do yardwork and just soak in the sun. I'm looking forward to the return of baseball so I can follow my Boston Red Sox!
---
JONTÉ
Quality Control Inspector
JONTÉ'S GO-TO GROOMING TOOL
My skin has always been an important part of my daily routine and the Pore Prep Tool is the ultimate product for keeping my skin feeling clean and radiant. It does a great job at unclogging my pores and it gives me a huge boost of confidence after I use it.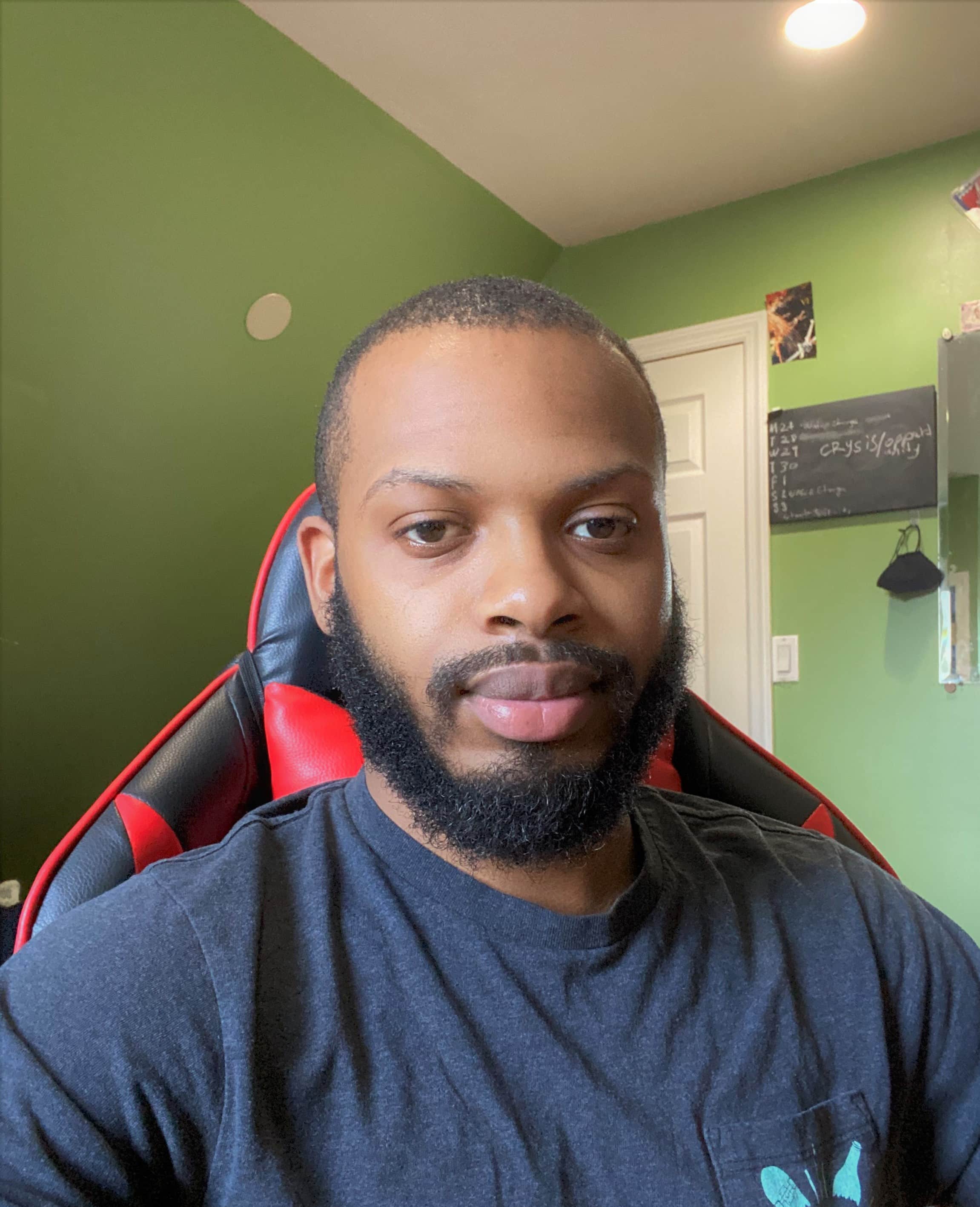 WHAT JONTÉ'S DOING FOR FUN
While social distancing, learning to cook new dishes has kept me occupied and adds a little flavor to these bleak times. My favorite new recipe to cook is Cajun Chicken Pasta! I am also really into action-adventure games like Final Fantasy 7, God of War and Uncharted.
---
AT HOME WITH THE TWEEZERMAN TEAM: WOMEN'S EDITION
The women at Tweezerman HQ share their favorite self-care beauty tools and their daily habits for staying positive.